Breast fibroids which are also called mammary dysplasia are non cancerous, rubbery, moveable nodules. Breast fibroids result in swelling and pain in or sometimes near the breasts. Breast fibroids are mainly caused by hormonal changes that take place during puberty and menstrual periods.
Breast fibroids may increase the chance of breast cancer. These are mostly common in the women of above 30 years. Women with breast fibroids suffer from excessive pain and discomfort. The intermittent pain due to fibroids may be severe. If fibroid growth leads to cancer then most often the condition becomes fatal and incurable. So if you are diagnosed with breast fibroids then you should not ignore the issue for long. There is no point in shying away from a doctor.
Breast Fibroids Causes:
In most cases hormones have been proved to be responsible for the growth of breast fibroids. Estrogen and progesterone, these two hormones are the major contributors to fibroids growth. Because these hormones directly influence breast tissue or cell growth in the breast.
Other effective hormones are prolactin, thyroid hormone and insulin.
Symptoms of breast fibroids:
The symptoms of breast fibroids begin just before and during menstrual periods.
Symptoms get less visible or may disappear during menopause.
One with breast fibroids is likely to experience heaviness of breasts, pain, swelling or burning sensation. Also the breast becomes sensitive to touch.
Filling of pain or itch in the nipples.
Irregularly shaped breasts
Nipple discharge can also be a symptom.
Treatment/Prevention of breast fibroids:
There are different ways to treat fibroids.
Dietary modification: Maintaining vegetarian diet chart with low-fat is the best way to prevent breast fibroids.
High fats are responsible for imbalanced estrogen level which is one of the major causes that lead to growth of fibroids.
Don't drink too much caffeine. If possible it is best to stop drinking coffee. Coffee in a way triggers fibroids development in breasts. Try avoiding all foods that contain caffeine, like chocolate.
Avoid fatty diary foods.
Stop consuming concentrated starches such as pastries.
It's better to avoid sugary, salty and fried foods during periods. Never eat preserved and smoked meats during this time.
Eat as much vegetable as possible, as vegetable are great source of proteins.
Include grains, soy foods, sprouts, seeds, nuts and sea foods in your diet chart.
Increase vegetable intakes like broccoli, cabbage and cauliflower in your diet chart.
Eat one high fiber fruit like apple.
Foods like Brown rice, wheat germ and nutritional yeast are rich in vitamin B. include these as well to prepare a healthy and nutritious diet.
Dark leafy greens, sea veggies work wonder to neutralize toxins.
Cucumber and watermelon does a great job to cleanse toxins from our body.
Drink lots of water to flush out harmful toxins from your body.
Medications to remove breast fibroids:
When you carry breast fibroids you must visit the medical clinic or the doctor for regular check ups. If the doctor says that you show signs of breast fibroids then better have autopsy every four to six months. You are more prone to develop fibroids if you have a strong family history of breast or ovarian cancer.
Yearly mammogram accompanied by ultrasound examination is one of the best breast imaging program. The mammograms must to be done during the menstrual days. Therefore you can book an appointment with a medical clinic in advance. Compare early mammogram reports with the current one. Take the reports to your doctor and acquire medication and advice.
MRI is done in some cases.
Oral contraceptives have been proved effective in some cases.
Surgery to remove breast fibroids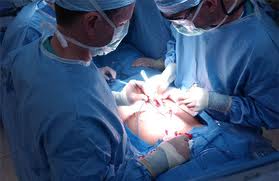 If the proper diet or medication fails to prevent the growth of your fibroids then eventually you have to opt for surgery. To make your mind for surgery consult your doctor.
Well if you are not ready to go for any type of medication or surgery for your FibroidsMiracle.com. This website will provide information on a holistic system to remove your fibroids. Lost all hope? Don't! Curing fibroids from the comfort of home never got so better. Get to know little known ways of naturally curing breast fibroids today!